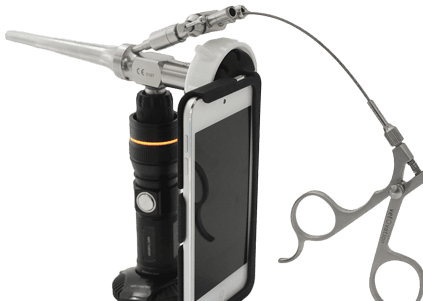 Minimally-Invasive Laparoscopic
Surgical Instruments
Improve Your Patient's Outcome and Recovery
For Veterinarians
Introducing the Video Otoscope!
Minimally Invasive Veterinary Education Materials
Minimally invasive surgery is quickly being adopted into many veterinary practices. VetOvation provides a clinical plan to safely introduce minimally invasive laparoscopic and endoscopic techniques into your practice. VetOvation has pioneered introducing affordable equipment and support that enables your practice the ability to offer less invasive surgical options to patients.